DoggiD™ – Elegant Custom Dog ID Tag
DoggiD™ – Elegant Custom Dog ID Tag
We always buy a piece of jewelry for our special someone to tell them how much we love them, don't you think your pupper deserves the same treatment?
Fear no more losing sight of your pet during rides or that they happen to run away

DoggiD

™

, our personalized ID tag can engrave your phone number and address as well as your pet's name using both sides. 

Designed from

durable stainless steel material for it to be long-lasting.

It's elegant, resistant and fabulous!

Did you know that all cats and dogs need to wear collars with ID tags? Yes indeed, pet parents need to ensure that the dog displays their name and address. Specially when a dog is in a public place, they must wear an ID tag with their pet parent's name and address. Thus, Check out our personalized ID tag for dogs!
As Babypet parents ourselves, we know the pain it is when our cute little friend disappears… but we also know the solution to stop panicking! Now, wherever he/she may go, he'll always be identifiable with DoggiD™, our elegant Custom Dog ID tag. So say goodbye to being worried during rides or while you are away from home! 
Moreover, like any person, everybody is happy to be gifted a piece of jewelry, wouldn't you? Hence, why would your four legged-friend be any different? A MUST-HAVE accessory,  so why shouldn't it be charmingly elegant..?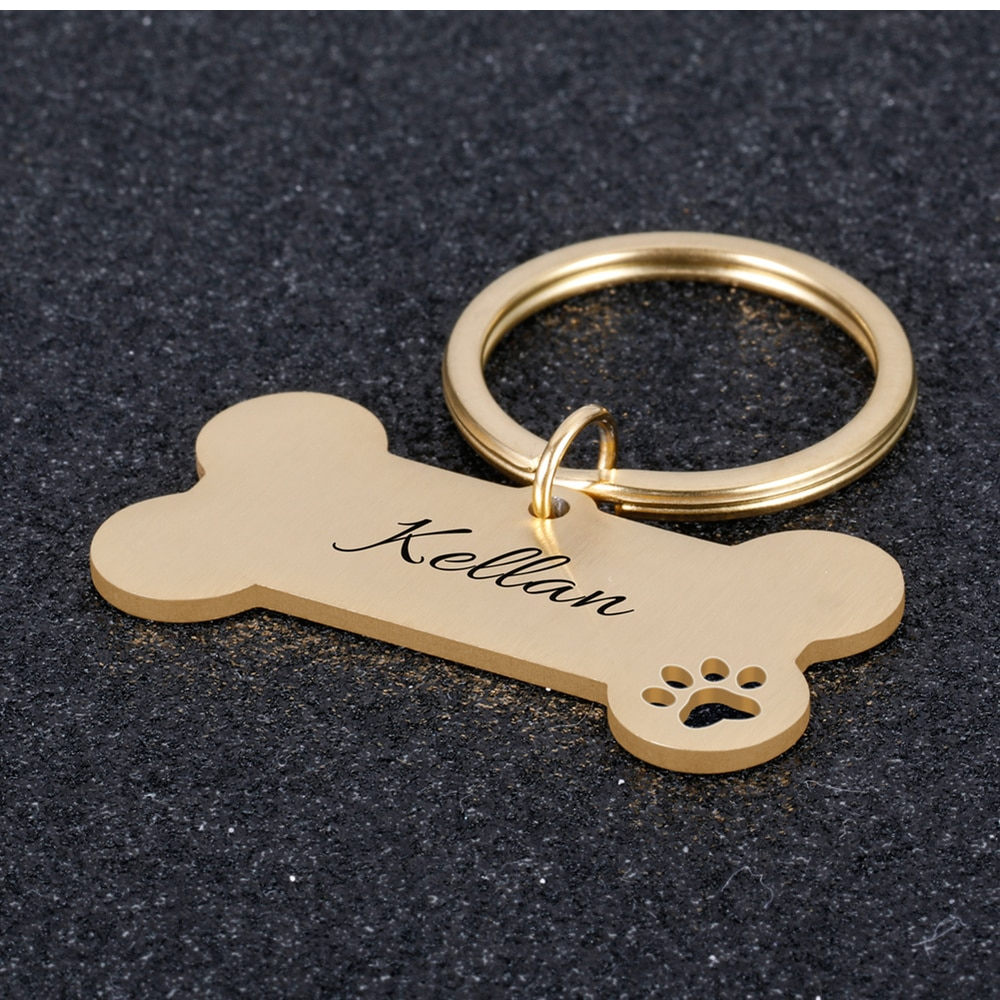 🐶 A MUST-HAVE ACCESSORY – Don't forget that in order to avoid any undesired outcoming with your dog should have a collar, your name and address with him/her at all times!
🐶 ELEGANT AND HAND POLISHED DESIGN – Our DoggiD™  can give your dog all the needed informations such has his name, address and phone number. Maximize your pet's safety with our durable and elegant custom dog ID tag which can be engraved on both sides.
🐶 HIGH QUALITY MATERIAL –  Made out of stainless steel, resistant to corrosion, hypoallergenic, no distortion and anti-rust. Thus, making it highly resistant and safe for you and your doggo.




Comfortable & Risk Free Shopping For Everyone
How much will the shipping cost?
For everyone in our pack, we offer Free Domestic & International shipping with 0 Hidden Cost!
How long will delivery take?
Shipping to the USA takes 10-12 business days while international shipping (Mexico and Canada) takes 10-20 business days. However, please count between 3-4 days of processing due to a high number of commands.
What If It Doesn't Fit?
We are happy to do an exchange if something doesn't fit or if you simply did not like our product under 30 days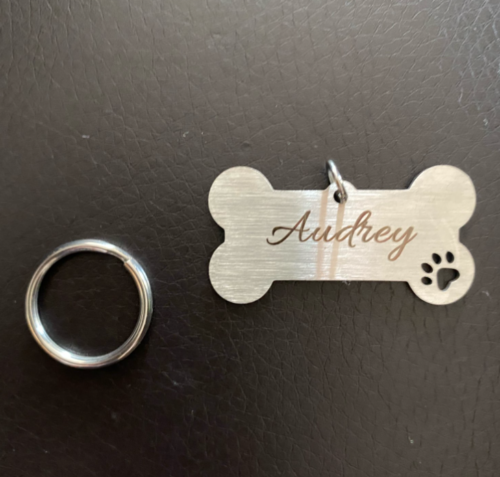 I recommend 100000%!

Great! Excellent quality, fast delivery, great price!

I recommend the seller!

I am very happy with the ID tag

Ordered gold

Just super! Very fast shipping, 16 days to Chicago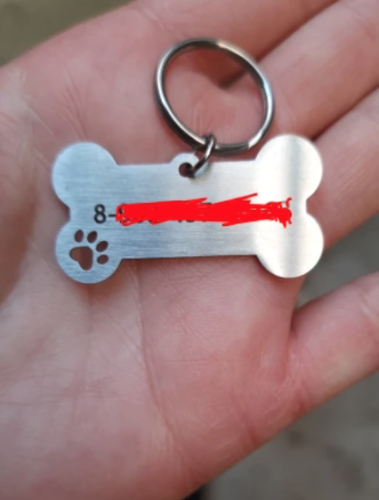 Delighted

Delivery in 2 weeks, thank you very much! The seller wrote everything as I asked,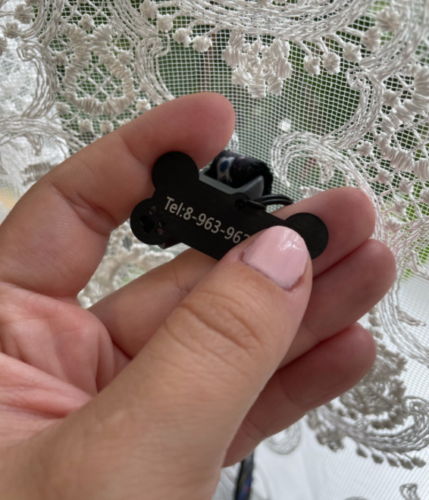 Great engraving

I highly recommend the seller and this product. Ring included to hang on the collar

Fast delivery

Everything is great! The quality is great! The key ring is great!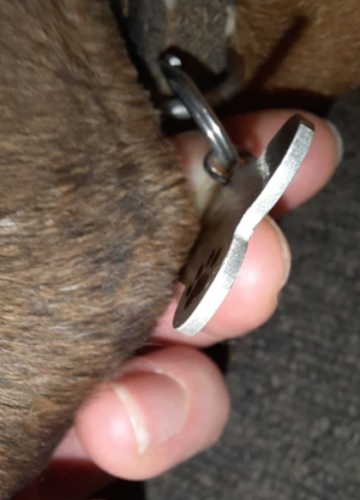 As I hoped for

Great gadget ..... thick metal. The seller respected the request, written in large letters. Thank you! Now my baby will be like all the neat dogs 🙂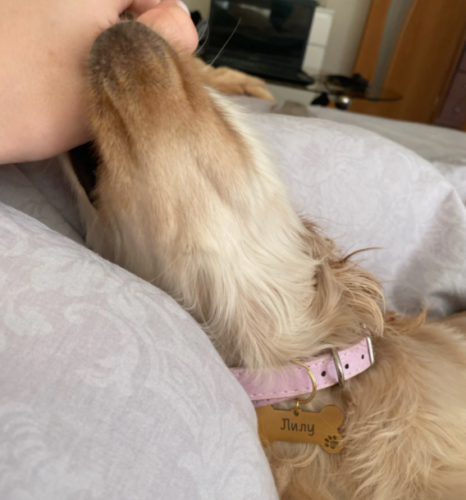 Thanks!

The product came quickly. All is written correctly, the price corresponds to the quality. When ordering left a comment on the product where I pointed Read more

The product came quickly. All is written correctly, the price corresponds to the quality. When ordering left a comment on the product where I pointed out the name of the dog and phone number

Thank you

Great quality! Came quickly, did not communicate with the seller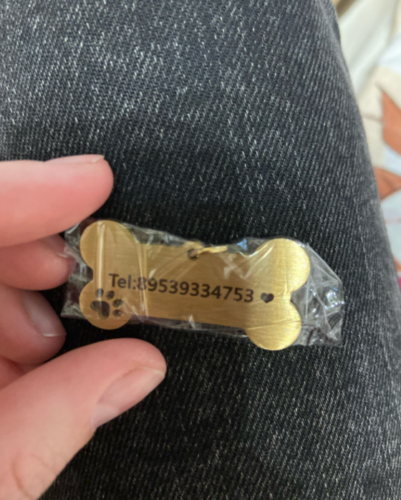 Fantastic

Everything is great, thanks