Whist n' Click™ – Dog training whistle and clicker
Whist n' Click™ – Dog training whistle and clicker
Do you struggle to make your

pet listen

to basic obedience skills? Like to sit, lie down, fetch, roll over and quiet down? Well, say goodbye to that 

Whist-n-click™ , our

dog training tool

composed of a clicker and a whistle. A must have device for an effective sound training

Made out of

high quality materials

, non-corroding and shock-resistant design

Who doesn't want to teach

fabulous tricks

to his best friend?

If you've been following our story, you might know that when we adopted our dog, he was already an adult. As you can imagine, making him listen to us was pretty complicated even though you could see that he really did try his best (sometimes). Even simple tasks, like sitting down, were too difficult ! Thus, while searching for a solution, we found out that a clicker was a good idea for this situation. Hence, when we decided to start our pet store adventure, this was really a must have item. 
Make no mistake! We often hear that dogs tend to become dependent of the clicker. However, reality says otherwise, the clicker allows us to teach our dogs to do the right thing. Rewards, treats and toys are more natural and fulfilling ways to get a result. Also, a whistle is a simple way to communicate with your dog outside without having to shout out!
🐶 2 IN 1 DESIGN –  Whist n' Click™ is a must-have device for effective sound training. This technique is based on the science of animal learning.  It says that behaviors that are rewarded are more likely to be repeated in the future. So make the choice today and stop struggling training your buddy. 
🐶 HIGH QUALITY MATERIAL-  Made out of BPA free materials, non corroding and a design resistant against shocks. You can finally teach him/her all the tricks you always wanted to!  It can be a highly effective tool for you to communicate with your doggo.




Comfortable & Risk Free Shopping For Everyone
How much will the shipping cost?
For everyone in our pack, we offer Free Domestic & International shipping with 0 Hidden Cost!
How long will delivery take?
Shipping to the USA takes 10-12 business days while international shipping (Mexico and Canada) takes 10-20 business days. However, please count between 3-4 days of processing due to a high number of commands.
What If It Doesn't Fit?
We are happy to do an exchange if something doesn't fit or if you simply did not like our product under 30 days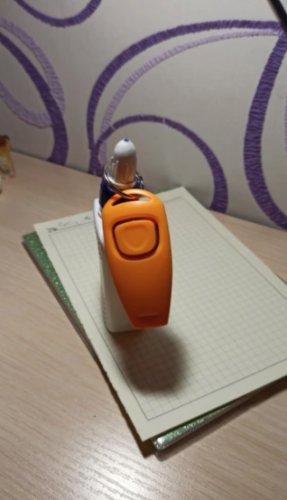 Good quality

Product came very quickly. The adapter is a whistle + clicks. Good quality finish, nice color. The plastic does not stink. Haven't tested yet on my doRead more

Product came very quickly. The adapter is a whistle + clicks. Good quality finish, nice color. The plastic does not stink. Haven't tested yet on my dog. My kid child likes it though. The whistle is very loud!

Love it!

The product looks exactly like the picture. the click is nice and loud. I'm clicker training my cat and it's working really quickly.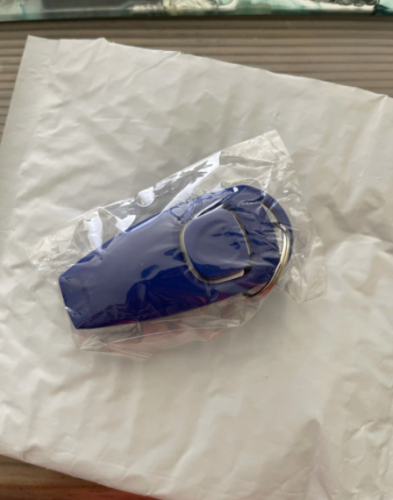 Just what I needed

As described and expected, product arrived in 11 days, incredibly fast! I recommend it

Have to see yet

A little loud because it is for dogs and I got it for my cats... They seem react appropriately. Well made and fits nice in hand.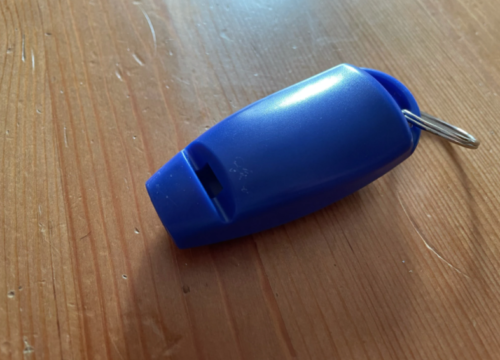 Just need to train my doggo!

Works perfectly. Now, I need to train my Border Collie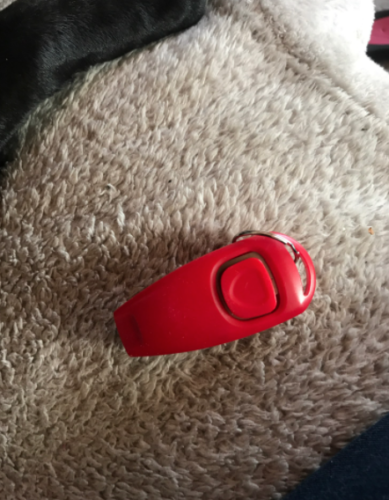 Fabulous

Very nice! Fast shipping, works great, thanks

Good

arrived three weeks after ordering...a little late. But am happy to receive it in excellent working condition

Click well, whistle so-so

good

What I needed

Including whistle, shipping about three weeks, thanks And recommended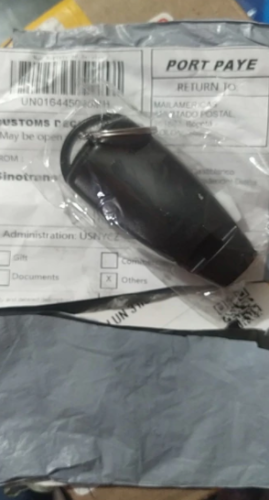 As requested

Just what I was hoping for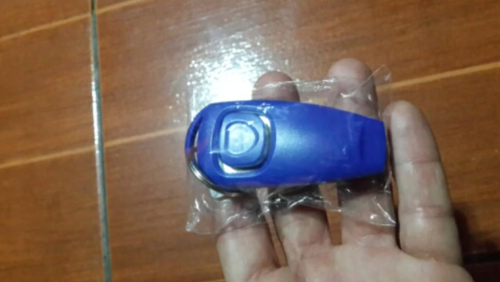 Great! Nothing to tell

It arrived super fast. Good quality plastic, equal to the description . Salesmen very attentive, recommended 100%.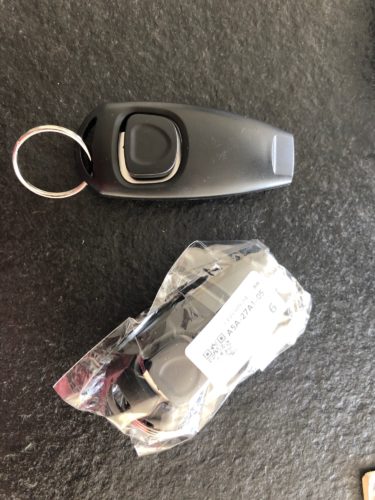 Like hoped for

Very nice material and good sound, nothing to say. I recommend them 100%!